Temecula Valley Chamber of Commerce Local
Restaurants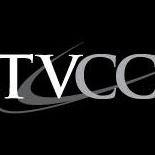 Support Local! Eat Local!
The Temecula Valley Chamber of Commerce has over 82 exciting, local restaurants as members. We would like to share the complete list with you so when you eat local you can also support your fellow Chamber members!

Thank you for supporting local restaurants and farmers!
List of Restaurant Members - Alphabetically
________________________________________________
Click on the restaurants' website for specials

Aquaterra Restaurant at Pala Mesa Resort
2001 Old Highway 395
www.PalaMesa.com

ATL Wings Your Way
42197 Margarita Road
www.ATLWingsYourWay.com

Baily's Fine Dining & Front Street Bar & Grill
28699 Old Town Front Street
www.OldTownDining.com

Bamboo
45000 Pechanga Parkway
Bamboo Webpage

The Bank of Mexican Food
28645 Old Town Front Street

Bear Creek Golf Club
22640 Bear Creek Drive North
www.BearCreekGC.com

Baskin Robbins / TOGOS
26580 Ynez Road Unit C

BJ's Restaurant
26500 Ynez Road
www.BJsRestaurants.com

Blazing Noodles
45000 Pechanga Parkway
Blazing Noodles Webpage
Bluewater Grill
26700 Ynez Road
Bongiornos NY Pizzeria
32459 Temecula Parkway, Ste. D105
The Broken Yolk Cafe
26495 Ynez Road
Meritage at Callaway Vineyard & Winery
32720 Rancho California Road
Carol's Restaurant at Baily Winery
33440 La Serena Way
Charley's Grilled Subs
40820 Winchester Road, Ste. C3
www.Charleys.com

Cork Fire Kitchen at Temecula Creek Inn
44501 Rainbow Canyon Road
www.TemeculaCreekInn.com/Cork-Fire-Kitchen
Corner Bakery Cafe
26440 Ynez Road
www.CornerBakery.com

Corner Bakery Cafe
32435 Temecula Parkway
www.CornerBaker.com

Costco Wholesale
26610 Ynez Road
Crown Hill Pizza
43053 Margarita Road, Ste. B101
www.CrownHillPizza.com

Crush & Brew
28544 Front Street
www.CrushNBrew.com
Devilicious Food Truck
951-514-6332
www.DeviliciousFoodTruck.com

Dickey's Barbeque Pit
40315 Winchester Road, Ste. D
Dream Dinners Temecula
31757 Temecula Parkway
www.DreamDinners.com

Pinnacle Restaurant at Falkner Winery
40620 Calle Contento
www.FalknerWinery.com

E.A.T. Extraordinary Artisan Table
28410 Old Town Front Street #112
www.EatMarketPlace.com
Famous Dave's
26478 Ynez Road
Farmer Boys
41700 Winchester Road
Five Guys Burgers and Fries
40426 Winchester Road
Garage Brewing Co.
29095 Old Town Front Street
www.GarageBrewCo.com

Great Oak Steakhouse
45000 Pechanga Parkway
Great Oak Webpage
Hunter Steakhouse
1221 Vista Way
Jersey Mike's Subs
32068 Temecula Parkway
Journey's End
45000 Pechanga Parkway
Juice It Up!
39848 Winchester Road, Ste. B
www.JuiceItUp.com

Kelsey's
45000 Pechanga Parkway
Kelsey's Webpage
Killarney's Restaurant & Irish Pub
32475 Temecula Parkway, Suite G101
La Bella Vita
39738 Winchester Road
The Restaurant at Leoness Cellars
38311 De Portola Road
www.LeonessCellars.com

The Lazy Dog Caf
40754 Winchester Rd, Ste 350
www.LazyDogRestaurants.com
Lienzo Charro, Inc.
29000 Old Town Front Street
Mariposa Ice Cream
29073 Overland Drive, Ste C
www.MariposaTemecula.com
McDonald's
30111 Technology Drive, Ste. 170
McDonald's
28100 Jefferson Avenue
McDonald's
30580 Rancho California Road
McDonald's
31853 Temecula Parkway
McDonald's
40465 Winchester Road
www.McDonalds.com

Menchie's Frozen Yogurt
32195 Temecula Parkway, #102
www.Menchis.com
The Mexico Cafe
892 East Highland, San Bernardino
www.MexicoCafe.biz

Miss Ali's Cake Pops
29483 Rancho California Rd, #617
www.MissAlisCakePops.com

Monte De Oro Winery
35820 Rancho California Road
Mount Palomar Winery
33820 Rancho California Road
www.MountPalomar.com

Nekter Juice Bar - Opening Soon!
40695 Winchester Road, Ste C103
www.NekterJuiceBar.com
Nothing Bundt Cakes - Temecula
27540 Ynez Road, Ste J1 & J2
www.nothingbundtcakes.com
Organic Roots
40458 Winchester Road
Pala Mesa Resort
2001 Old Highway 395
Panini & Hops
27715 Jefferson Avenue, Ste. 106
Panini & Hops Facebook Page

Paisano's Italian
45000 Pechanga Parkway
Paisano's Webpage
Pauma Valley Country Club
18566 Hwy 76
www.PaumaValleyCC.com

Pechanga Buffet
45000 Pechanga Parkway
Pechanga Buffet Webpage

Pechanga Cafe
45000 Pechanga Parkway
Pechanga Cafe Webpage
Richie's Real American Diner
32150 Temecula Parkway
www.RichiesDiner.com

Rock N' Jenny's Italian Subs
404020 Winchester Road
www.rocknjennysitaliansubs.com

Rocky Mountain Chocolate Factory
40820 Winchester Road, #2270
Rocky Mountain Chocolate Facebook Page

Rodrigo's Mexican Grill
39562 Winchester Road
Rosati's Pizza Pub
30680 Rancho California Road, Ste. M2
Round Table Pizza
27644 Ynez Road
Sam's Club
40500 Murrieta Hot Springs Road
Scarcella's Italian Grill
41653 Margarita Road, #106
Shakey's Pizza Parlor
26479 Ynez Road
The Shamrock Irish Pub & Eatery
39252 Winchester Road, Ste. 145
www.TheShamrockIrishPubAndEatery.com

Simply Healthy
40573 Margarita Road, Ste I
www.SimplyHealthyClubs.com
Sizzler
40489 Murrieta Hot Springs Road
www.Sizzler.com

Snackin' Free, Inc.
41539 Kalmia Street
www.snackinfree.com
Souplantation
26420 Ynez Road
Vintage Rose Restaurant at South Coast Winery Resort & Spa
34843 Rancho California Road
Stadium Pizza - Jefferson
27314 Jefferson Avenue, Ste. 1
Stadium Pizza - Redhawk
31950 Temecula Parkway, Ste. B1

Subway
31829 Temecula Hwy 79 South, Ste. B-1
Subway
32965 Temecula Parkway, #130
Subway - Town Center
27636 Ynez Road, #L-11
Subway
26490 Ynez Road, Ste. D
www.Subway.com

Sweet Spot Bakeries
32240 Temecula Parkway, #107
www.SweetSpotBakeries.com
Tacos La Bufadora
25312 Madison Avenue, #102
Facebook Page
Temecula Creek Inn
44501 Rainbow Canyon Road
www.TemeculaCreekInn.com

Temecula Valley Cheese Co
42072 5th Street, Ste 101
Facebook Page

Temeku Grill
30520 Rancho California Rd, A103
Facebook Page
Third Street Smokehouse
41915 Third Street
Third Street Smokehouse Facebook
Thornton Winery
32575 Rancho California Road
Tilted Kilt Temecula
26520 Ynez Road
Trattoria Toscana
26485 Ynez Road, Ste. N
www.TrattoriaToscanaInTemecula.com

Truly Madly Sweetly Bake Shop
40754 Winchester Road, Ste 300
www.trulymadlysweetly.com

Umi Sushi & Oyster Bar
45000 Pechanga Parkway
Umi Webpage
Villa Italian Kitchen / Green Leaf's
40820 Winchester Road, Ste. FC1
Wahoo's Fish Taco
29073 Overland Avenue
Creekside Grill - Wilson Creek Winery
35960 Rancho California Road
Yogurt Factory
39694 Winchester Road, Ste. 1
Yogurt Factory Facebook Page

Zagara Italian Eatery
41789 Nicole Lane, B-1
www.ZagaraTemecula.com
Interested in being a part of this listing?

Contact katie@temecula.org.